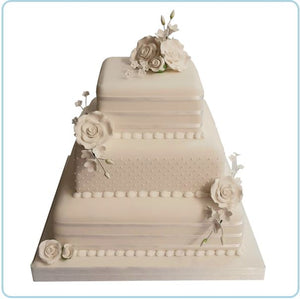 It's definitely a nice day for this White Wedding! This timeless showstopper features a monochrome design and delicate sugar flowers. If you'd like to order this in different colour, please get in touch and we can help you customise it.
Choose from our special range of delicious sponge and filling options. Please note that tier 1 is the bottom tier of the wedding cake.
Alternatively, for a bespoke design, contact us to arrange a free consultation.