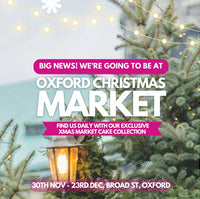 Christmas Market
Soak up the atmosphere and enjoy the magic of the Christmas market with us!
Exclusive Xmas market collection.
Available to take away or pre-order
The Cake Shop
Choose one of our ready-made designs or create your own bespoke masterpiece! Fresh from The Cake Shop, customised for you.
Due to the intricate and fragile nature of our creations, all our cakes can be collected from our Oxford shop or delivered within a 50-mile radius by our dedicated Cake Shop drivers. Check here to see if you are inside our delivery area. If you're not within our delivery area, please call to discuss options.
We also have a specially selected range of cost-effective quick cakes which are available for delivery or collection.
Order a birthday, wedding or special occasion cake from our selection online or contact our shop on 01865 248691 to arrange a free consultation for a bespoke creation.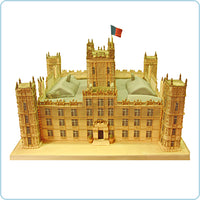 Bespoke cakes for every occasion
The Cake Shop specialises in exquisitely hand-crafted, premium celebration cakes for any occasion. We have been trading since 1986 in the historic city of Oxford, in the Covered Market. We are also the sister company to the popular Heritage Bakery in Wantage, an independently run artisan bakery, passionate about hand crafted bread using age old traditional techniques.
Our brilliant cake designers can recreate anything in cake form beautifully decorated with meticulous detail. From cats to cricket bats, unicorns to universities, our custom cakes can be whatever you want them to be. Check out some of our favourites below or see our gallery for ideas then get in touch for a personal consultation with one of our designers.
The only limit is your imagination...
Get in Touch
Pushed for time?
We have created a special range of customizable, cost-effective, premium cakes which are usually available within a week. Choose a quick cake.
The same range of cakes, plus more, are available in our shops and can be ready for you at short notice. Visit us in the Covered Market, Oxford if you need a cake today and also check out our fresh baked goods crafted just for us from Heritage Bakery!
Get in touch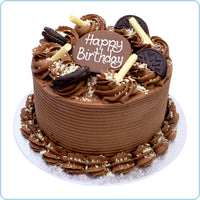 A true work of art!

The Land Rover was exceptional: so incredibly realistic and the attention to detail phenomenal. The figures were charming and the icing beautiful.

Thank you so very much, you really excelled yourselves and brought us all so much pleasure.

Vanessa Macdonald
I just wanted to get in touch to thank you for the incredible cake

We received it yesterday for our organisation's 30th anniversary. We had so many compliments about the cake and the taste was just perfect. Honestly exceeded our expectations. 

Adele Davies
Utterly thrilled with our wedding cake

It was the ultimate showstopper and exceeded our expectations! The craftsmanship, the skill, the details... amazing! And the taste was delicious.

We were all wowed by this terrific centrepiece. The cake brought everyone a lot of joy and the likenesses of the figures were uncanny!

Julia and Simon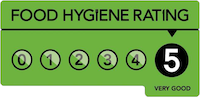 The Cake Shop is rated 5 - Very Good by the Food Standards Agency