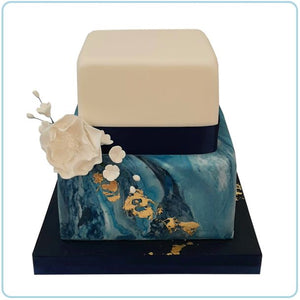 A stunning contemporary marbled blue wedding cake with edible gold leaf, which is sure to make your special day very memorable! Other colour schemes are available, so do contact our highly experienced Cake Decorators for other options.
Choose from our special range of delicious sponge and filling options. Please note that tier 1 is the bottom tier of the wedding cake.
Alternatively, for a bespoke design, contact us to arrange a free consultation.